It's been a while since the last iPeng update, but today we are back with a new feature requested by many users for a while: a so called "Today Widget", an extension that allows you to place iPeng in the Notification Center on your lock screen.

The Notification Center is the view you can open anywhere on your iPhone or iPad by dragging your finger down from the top of the screen. It has "Notifications" and "Widgets" and the latter are where you can place iPeng. If you need more information on how to configure Widgets in iOS, you might find it here: http://appadvice.com/appnn/2014/09/how-to-setup-new-notification-center-widgets-in-ios-8
What does it do?
The main idea behind the widget is to let you quickly control your players without having to unlock the screen of your iOS device, so the main focus is on displaying information about the current track and giving you player controls.
You can switch between two sizes for the widget: a compact form that only shows information for the current track,

and a bigger format giving you controls for play/pause, volume and skipping between tracks and within a track (+/- 30s).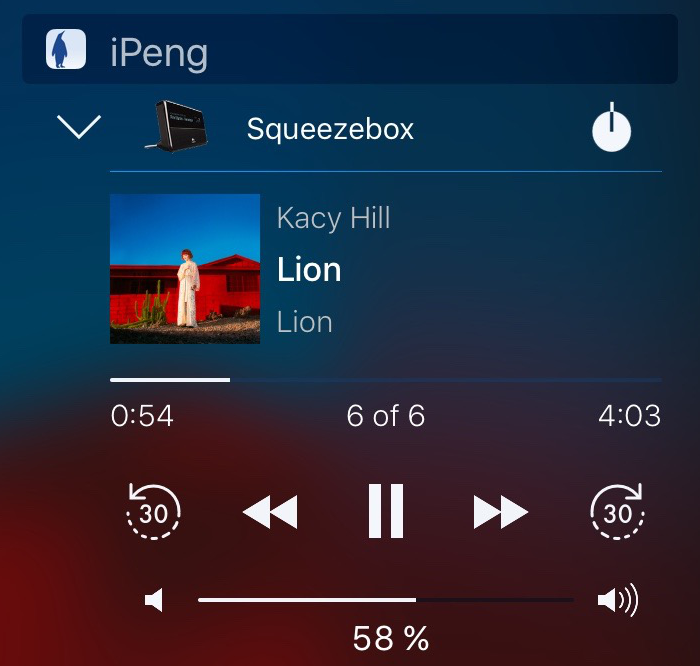 You can also change the current player: Tapping the player name will give you a list of all your players, and if you switch to another one, your main iPeng will follow that selection, too.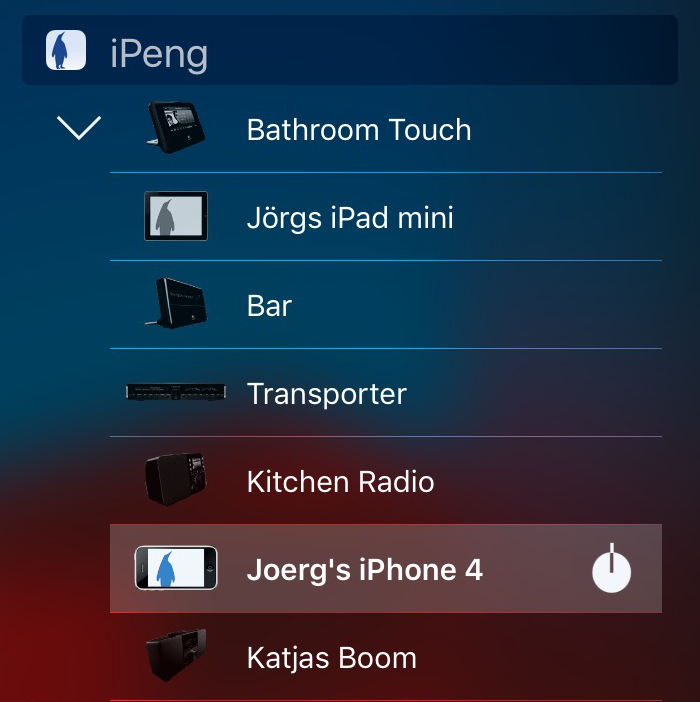 Switching to the main App
If you need other features, you can quickly launch the full iPeng app by tapping the title information in the widget.
There are also two other cases in which the widget takes you directly to the main App:
whenever you have too many players to show the full list directly in the widget (a widget can't show more than a screenful of information) or
if you try to control iPeng's own player (to stream to your iOS device) while the player is not running. In this case the main iPeng App needs to launch to start the player. While it's playing, the widget will (of course) directly control it like any other player.
A note on using the widget with MySqueezebox.com
To use the widget with MySqueezebox.com, iPeng needs to store your login credentials for the service, something it did not do in the past.
To allow for this, you will have to re-login into MySqueezebox.com, using the "i"-Button for the Music Source, and follow the instructions: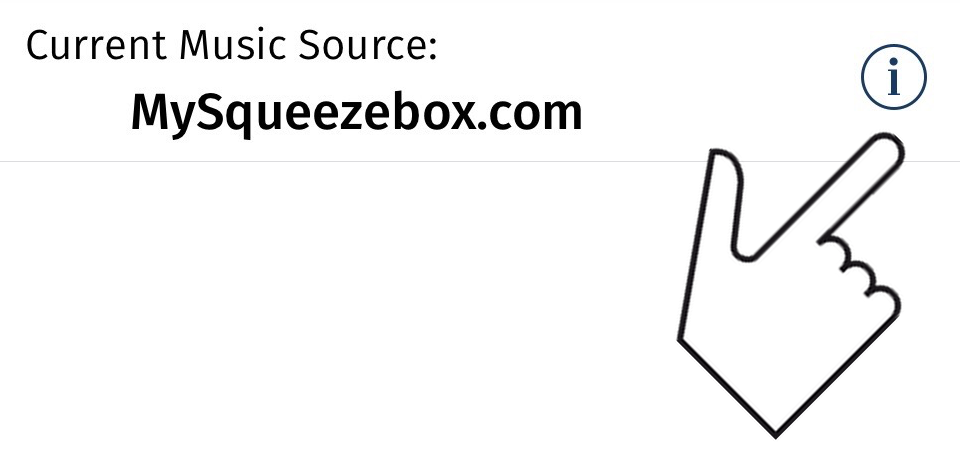 So, this is iPeng's new Today Widget. Enjoy even faster control of your music and have fun!