iPeng 9 is the Music Remote for Logitech® Squeezebox™ and compatible music players.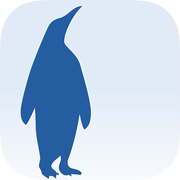 iPeng is the Original
iPeng is the first remote control solution ever developed for iOS. Dating back as far as late  2007 (then as a Web App), and being on the App Store since 2008 (retaining a 4.5-star overall rating ever since then), iPeng is the benchmark for easy and efficient music browsing and control available for iPhone, iPad and iPod touch.

iPeng is Powerful
iPeng is one of the most powerful music control products on the market. With iPeng, you can browse your music library, explore remote services like Spotify and Napster (and have control over them as if they were in your own library), control your Squeezebox Players with the MultiPlayer Control – offering a unique capability to manage and control all your players in one place –, manage what's currently playing, use 3rd Party Plugins, and much more.
Besides all this, you can purchase an additional playback capability as an In-App-Purchase that will turn your iPhone or iPad into a full-blown music player for your Squeezebox Server/Logitech Media Server.
iPeng 9 Capabilities
iPeng 9 has not only taken the step to full compatibility with recent iOS versions, but it has also received a brand new design on iPad and a redesign to make best use of the new screen sizes introduced with iPhone 6 and 6 Plus. iPeng 9 is also a universal App for both iPad and iPhone/iPod touch.
The new design significantly improves the usability on iPad – where iPeng 9 has a flexible screen layout to allow you to make the best use of the screen estate based on your usage preferences – as well as on iPhone – where a single-thumb- navigation speeds up the use and improved playlist views on iPhone 6 and 6 Plus and newer devices for both portrait and landscape mode give you a gorgeous view on what is playing on your device.
Besides the redesign, iPeng 9 also has a number of unique features distinguishing it from earlier iPeng versions, just some examples:
a fully customizable main menu;
dark and bright color schemes with an option to automatically select the scheme best suited for your current lighting conditions;
optimized player handling to make use of several players more streamlined, including the unique QuickSwitch feature allowing you to move your music between players quickly;
editing of favorites and playlists;
support of Logitech Media Server version 7.9 and its enhancements.
VoiceOver Support
And last but not least: iPeng 9 fully supports VoiceOver on both iPhone and iPad. To make best use of it, you should have at least iOS 8 running on your device.
You can find more information about iPeng's latest features and functions in our Blog.
System Requirements
iPeng 9 requires an iPhone, iPad or iPod touch with at least iOS 8 (older versions support iOS 7, too). It can control Squeezebox compatible music players connected to a Squeezebox Server/Logitech Media Server from version 7.5 on or to the MySqueezebox.com Online Service.
With the Playback In-App-Purchase, iPeng can also be used as a music player with a Squeezebox Server/Logitech Media Server (not with mySqueezebox.com).
Have fun with iPeng 9!