It's hot outside, but our little penguin stays cool and prepares some new features for you.
While he's working on a big iPeng update with lots of new features and iOS 11 support for later this summer, he decided to give you some improvements already now so that you don't get too overwhelmed with everything showing up at once. J
Roon Playback Support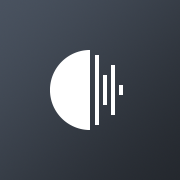 This is an interesting feature for those iPeng and Squeezebox users who have moved from Logitech Media Server to Roon or for Roon users looking for an iOS player App.
While Roon comes with Squeezebox player support so that you can use your Squeezebox players with a Roon server, this didn't work very well with iPeng so far.
Now, with iPeng 9.3, we fully support Roon's Squeezebox interface so that you can use your iPhone, iPad or iPod touch as a Roon player. This works with all functionality Roon supports for Squeezebox players, which includes most of Roon's general functionality as well as synchronization between Squeezebox players (but currently not between Squeezeboxes and Roon players).
Using iPeng with Roon
You will also be able to start/pause playback or control the volume directly from iPeng, but due to the limitations of Roon's Squeezebox emulation, this will not work from the lock screen widget or the Watch App (it does work from the control center/lock screen control, though).
iPeng also comes with some integration with the Roon App that allows you to switch directly from iPeng to Roon, and if you do that, you can also directly return from Roon to iPeng.
If you mix Roon and LMS servers, iPeng allows you to move players between the different music sources, and it will identify Roon as such in the server list.
If you use an iPhone or iPad as a dedicated player, you might want to use the "Preserve Connection" setting in iPeng 's settings that will keep iPeng waiting in the background for five minutes after you stop playback so that you can start music after your playlist has ended more easily.
Please note: for Roon support you need iPeng's "Playback"-In-App-Purchase. Roon support only includes player functionality, you cannot browse your Roon library using iPeng.
Find out more about Roon under https://roonlabs.com/
Playback Synchronization Overhaul
But there are news for iPeng users with Squeezebox setups as well.
We have completely rewritten the synchronization code in iPeng Playback and it should now perform much better considering several aspects:
it syncs much faster with other players;
Synchonization should be more stable when used with different player types (depends on the other players also keeping sync stable, which isn't always the case with software players);
pausing/unpausing a group of synced players should have a much shorter delay, and sync should be immediately on unpause.
Use Music and Artist Information Plugin as Lyrics Provider
The "Music and Artist Information" plugin can now be used as a lyrics provider for iPeng's Lyrics Screen Saver in addition to the SongInfo/Song Lyrics plugins supported before.
Since SongInfo/SongLyrics is no longer supported, we recommend to use Music and Artist Information for new setups, but you currently don't need to switch for existing installations since both plugins currently use the same lyrics services.
And as usual, the update comes with a lot of smaller updates and bug fixes that we can't list all in one article.
Have fun and a nice summer with iPeng!